Mary Sagaya Vinothini.R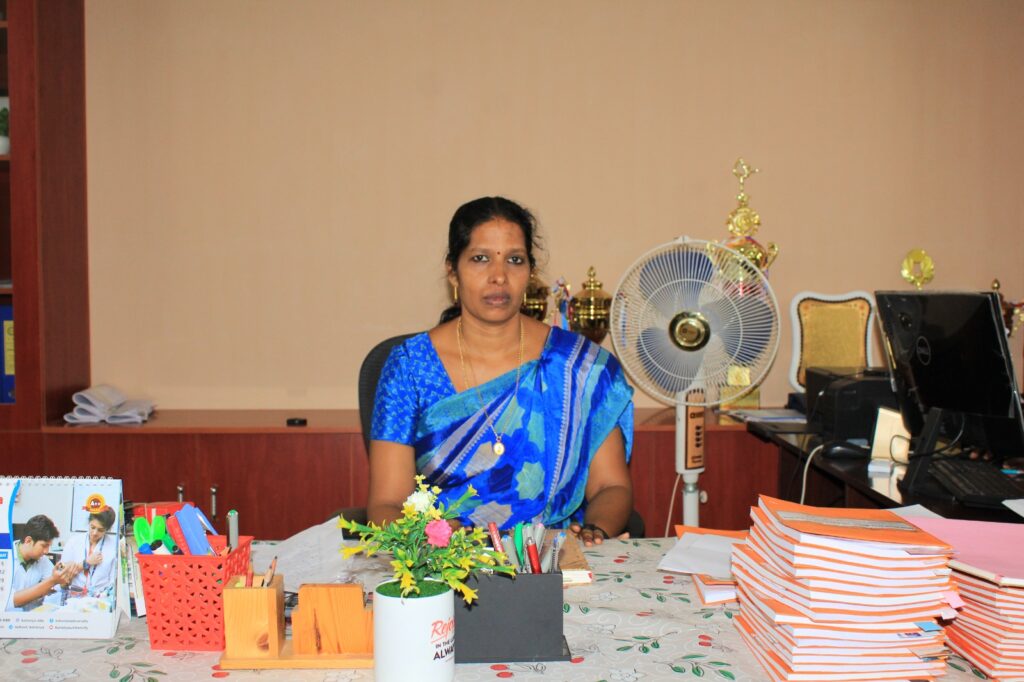 MESSAGE FROM PRINCIPAL
Dear Parents, Students, Visitors and Well-Wishers, Greetings!
It is with great pleasure I welcome you to our school website. This website has been developed to enable you to become familiar of our school, its functioning and policies. Thank you for visiting our website.
I thank God for the gift of every one of you to our institution dear parents, staff, students and well-wishers. Next to our family, the first contact of our child in the world is school. School is also a 'Temple of Learning'. Hence school plays a vital role in the entire life of a child. The kind of education we impart lays foundation for life and shapes their destiny. So, the management of Don Bosco School of Excellence is passionate about creating a "joyful learning environment" that is dynamic and constantly seeking excellence to meet the needs of the present as well as the future students.
We offer a comprehensive curriculum and a range of opportunities for all our students to achieve excellence in academics, creative thinking, social consciousness, cultural skills and in all the arts and sports. We too value collaborative learning, positive relationships, innovative initiatives, capacity building, working in team, effective communication and the like. Every day I have the privilege of witnessing children achieving this transformation for themselves in our school with the accompaniment of our teachers and the school community. We try to build their self-confidence so that they are unafraid to take the risk of facing new challenges of this era and grow as credible individuals
Don Bosco School of Excellence is a great place to learn. we offer a rich, inclusive and holistic education to everyone who steps into our campus. I warmly exhort you all to join hands with us in the process of empowering the young minds following the footsteps of Don Bosco. Thanks for visiting our website. God Bless you all.
-Mary Sagaya Vinothini.R ,Principal